TABLE OF CONTENTS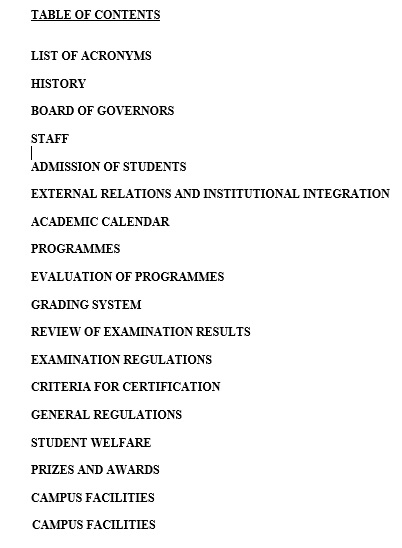 ACRONYMS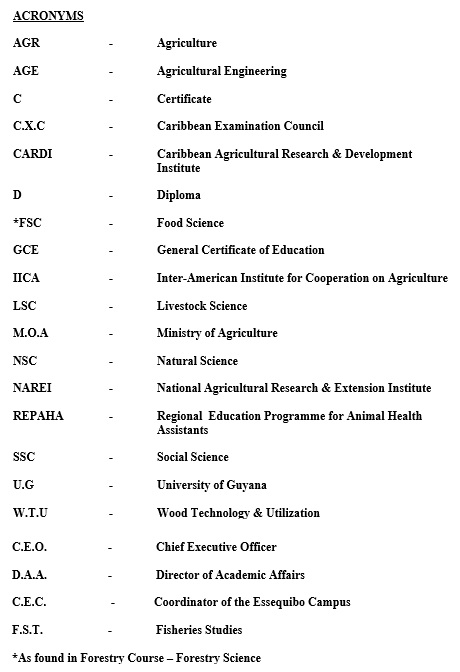 HISTORY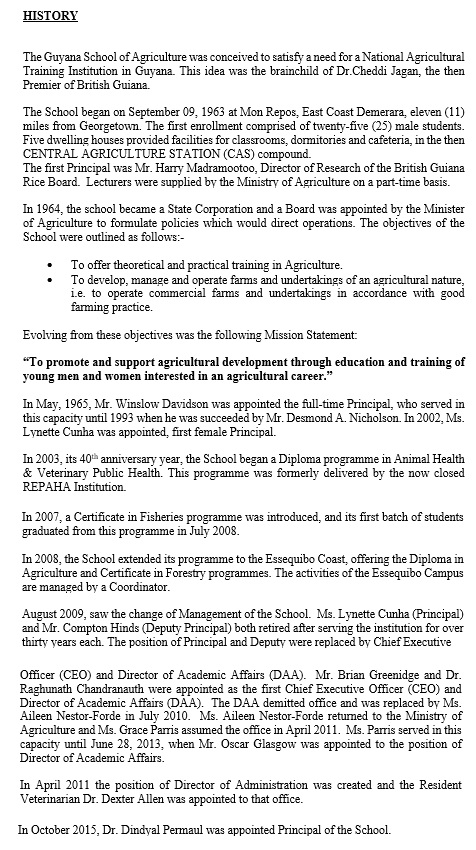 BOARD OF GOVERNORS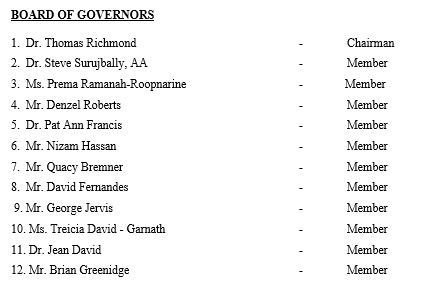 FULL -TIME ACADEMIC/TECHNICAL STAFF – MON REPOS CAMPUS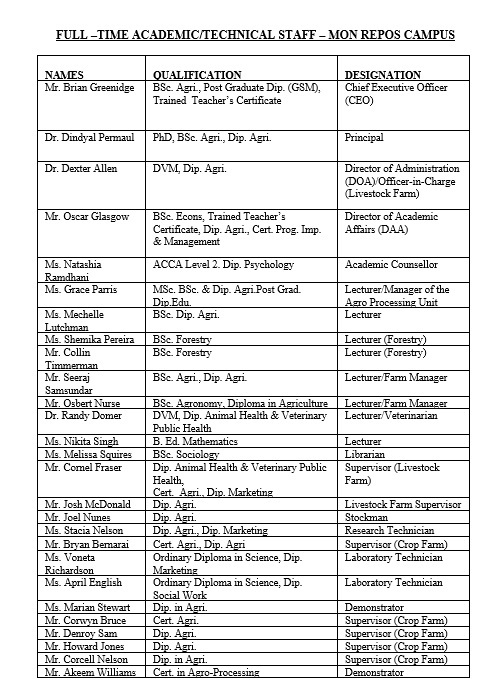 FULL – TIME ADMINISTRATIVE / TECHNICAL STAFF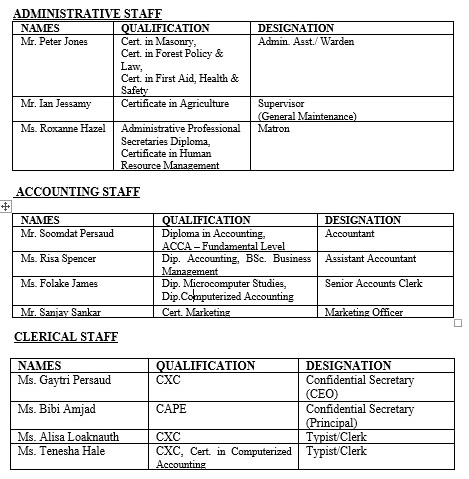 FULL – TIME ADMINISTRATIVE / TECHNICAL/ ACADEMIC STAFF – ESSEQUIBO CAMPUS
ADMISSION REQUIREMENTS AND REGISTRATION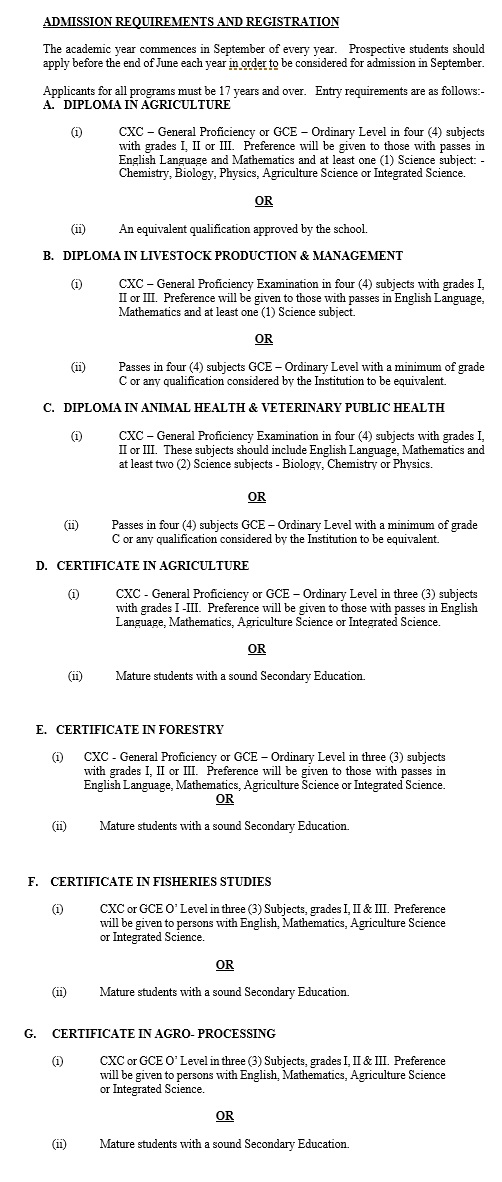 ADMISSION AND REGISTRATION PROCEDURES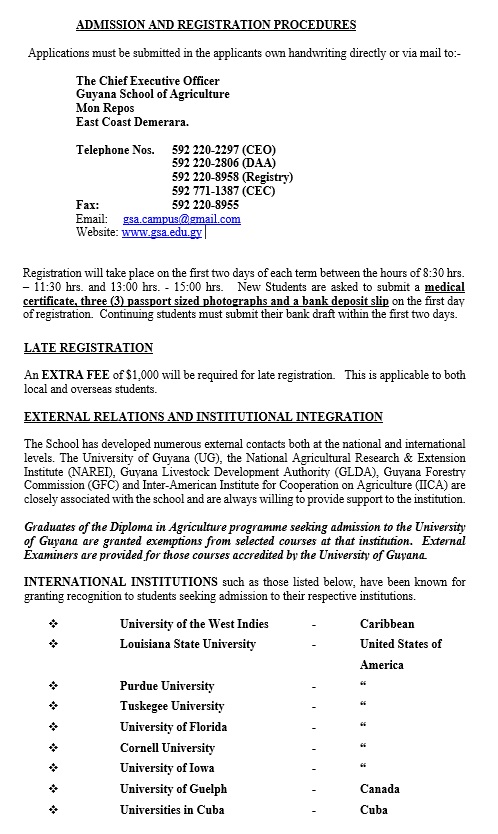 ACADEMIC CALENDAR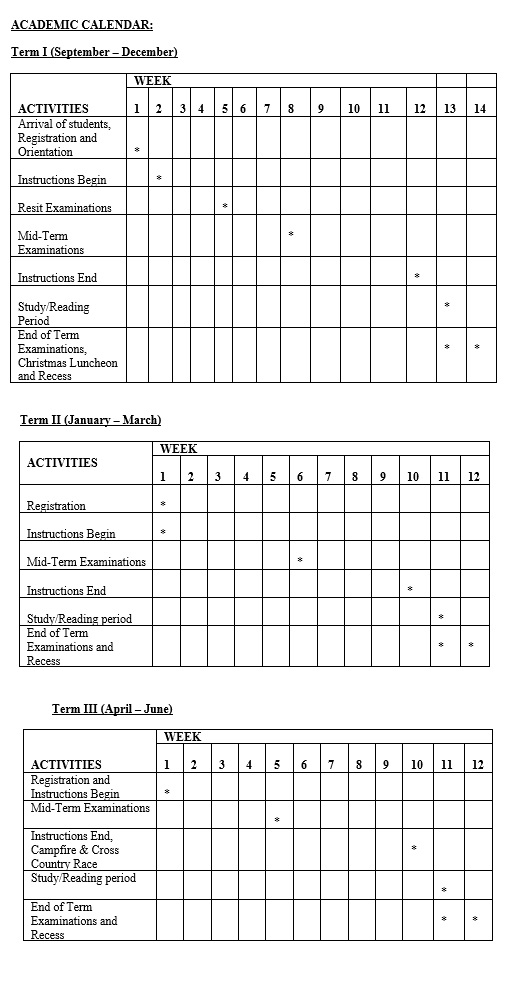 PROGRAMMES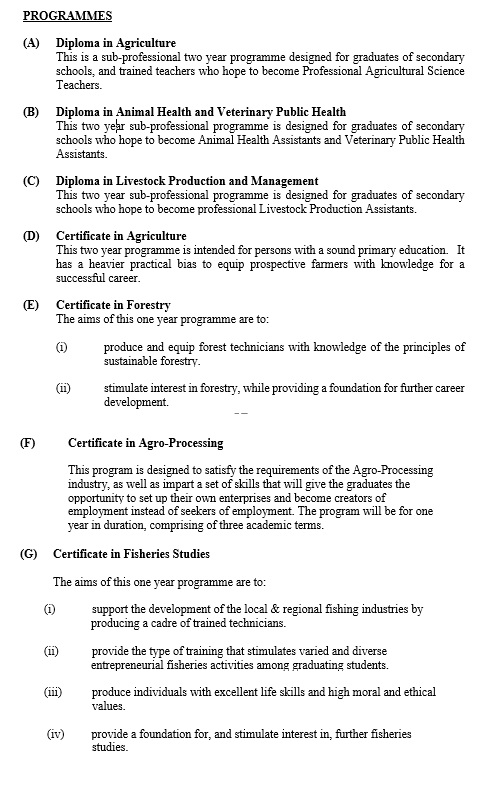 DIPLOMA IN AGRICULTURE YEAR II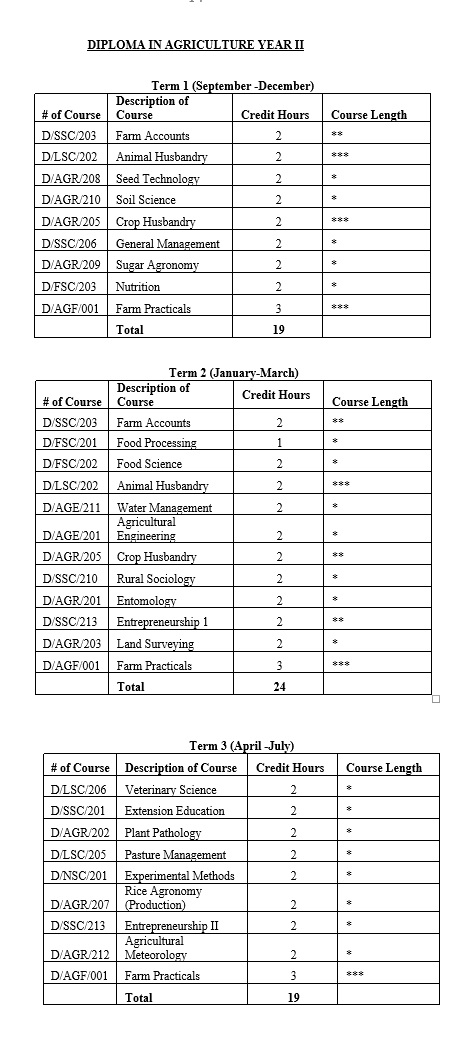 DIPLOMA IN AGRICULTURE YEAR I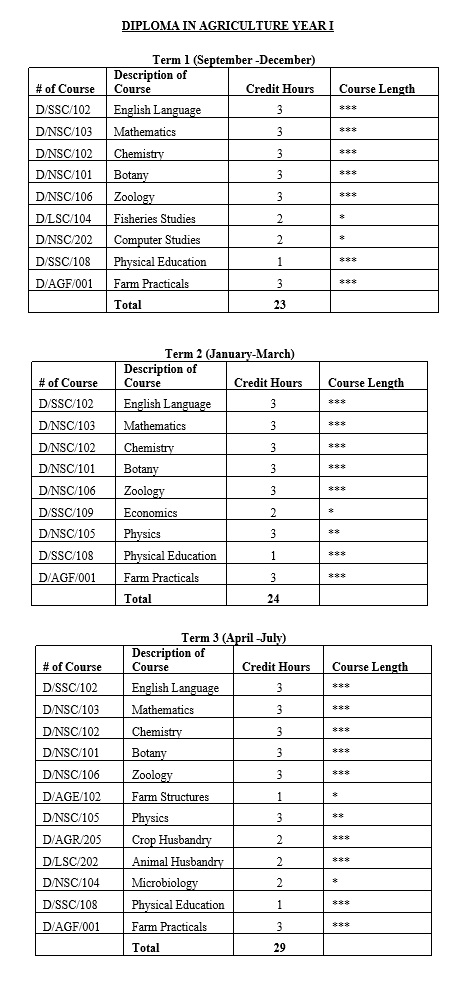 CERTIFICATE IN AGRICULTURE YEAR I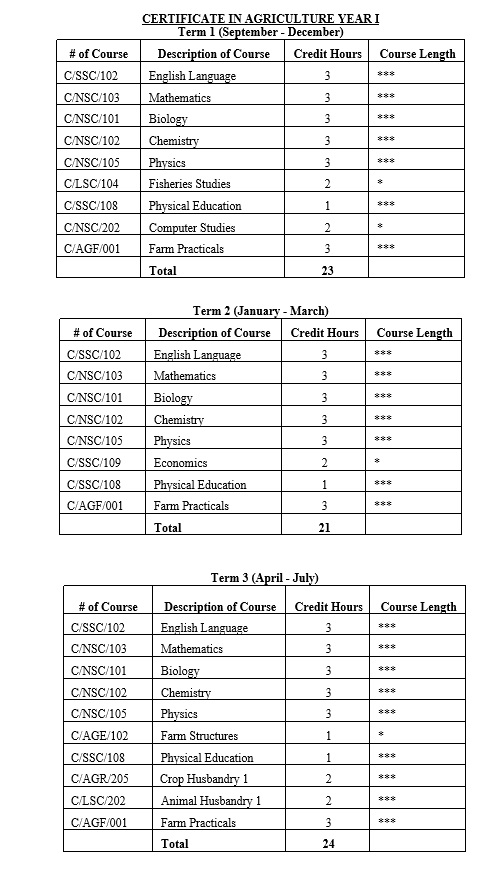 CERTIFICATE IN AGRICULTURE YEAR II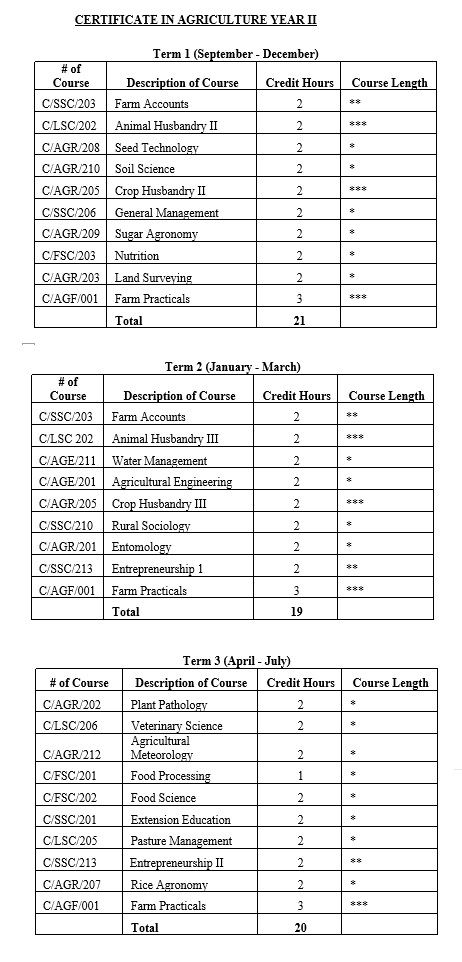 DIPLOMA IN ANIMAL HEALTH & VETERINARY PUBLIC HEALTH YEAR I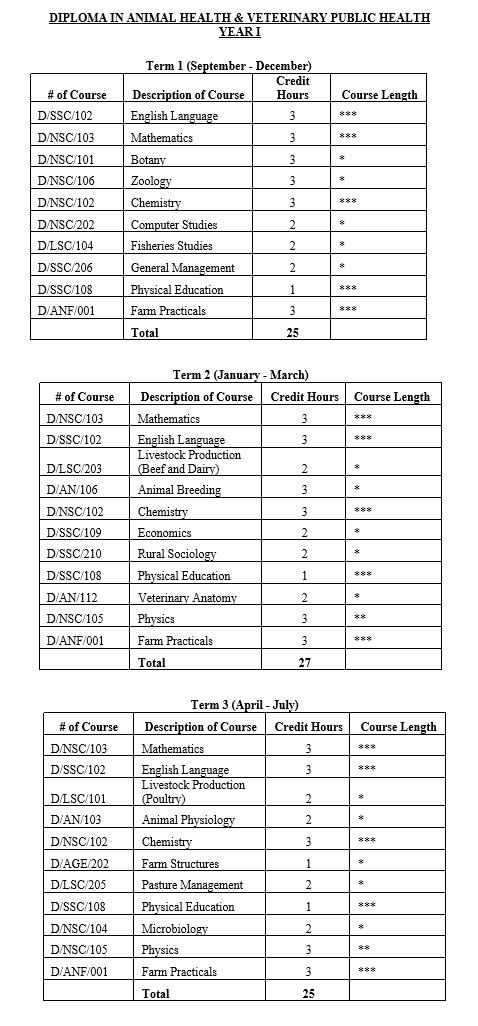 DIPLOMA IN ANIMAL HEALTH & VETERINARY PUBLIC HEALTH YEAR II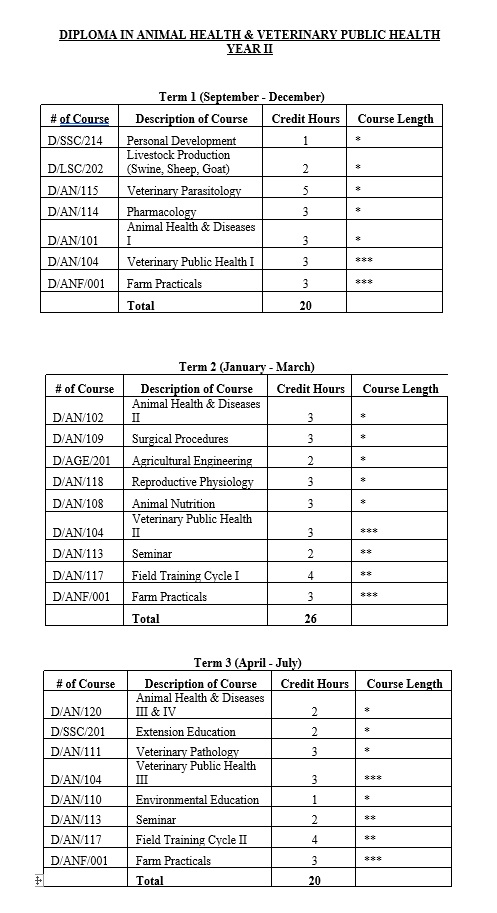 CERTIFICATE IN FORESTRY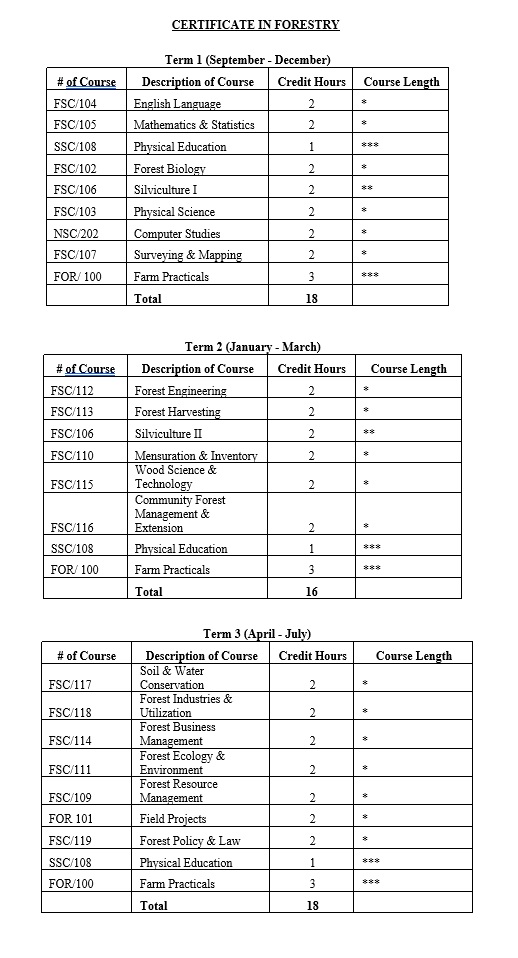 CERTIFICATE IN AGRO-PROCESSING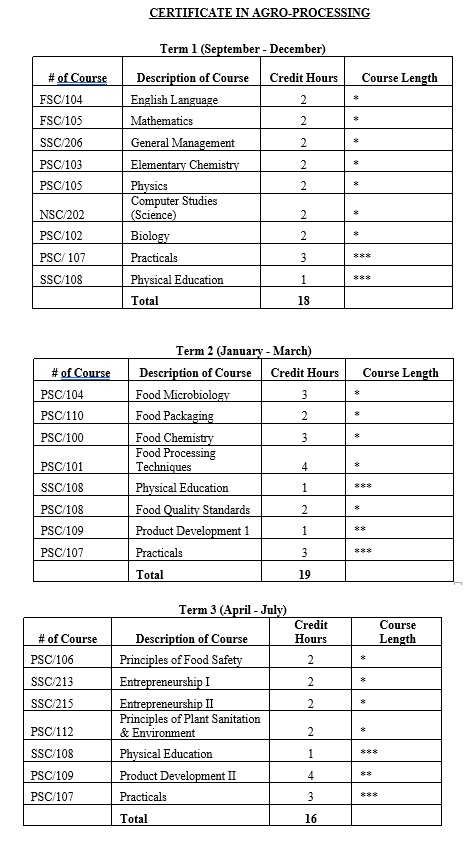 CERTIFICATE IN FISHERIES STUDIES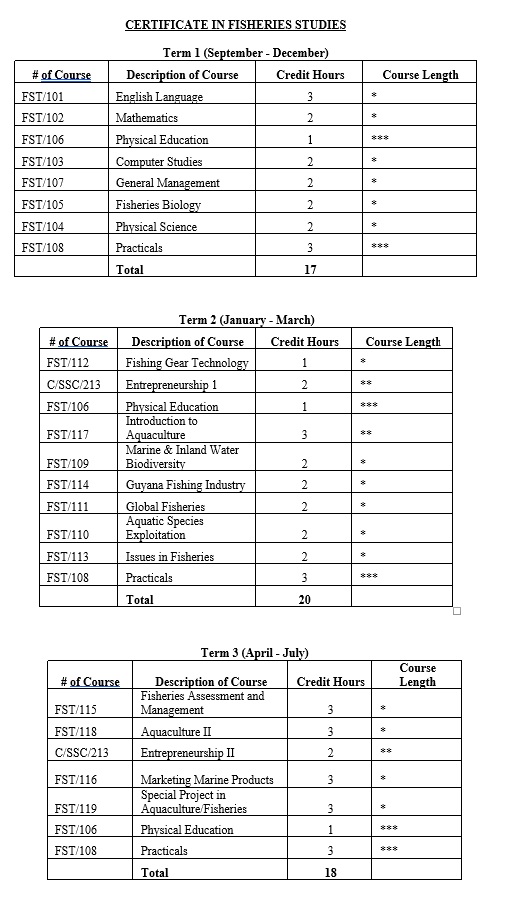 EVALUATION OF PROGRAMMES

GRADING SYSTEM

EXAMINATIONS

REVIEW OF EXAMINATION RESULTS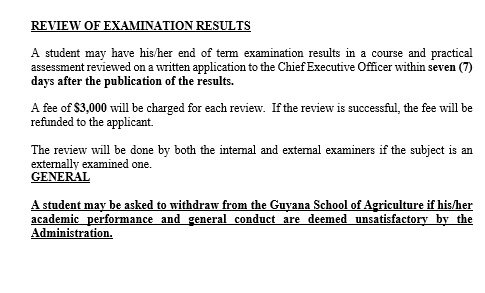 GENERAL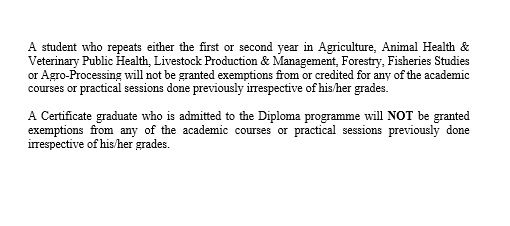 EXAMINATION REGULATIONS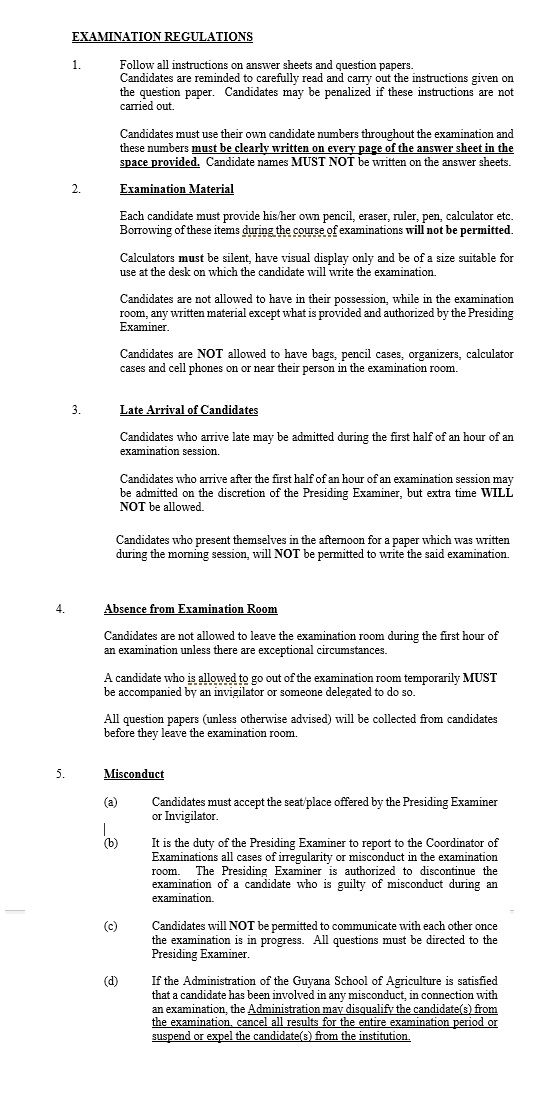 CRITERIA FOR CERTIFICATION

GENERAL REGULATIONS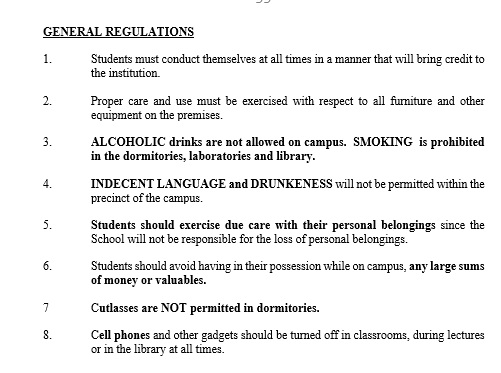 GENERAL REGULATIONS

STUDENT WELFARE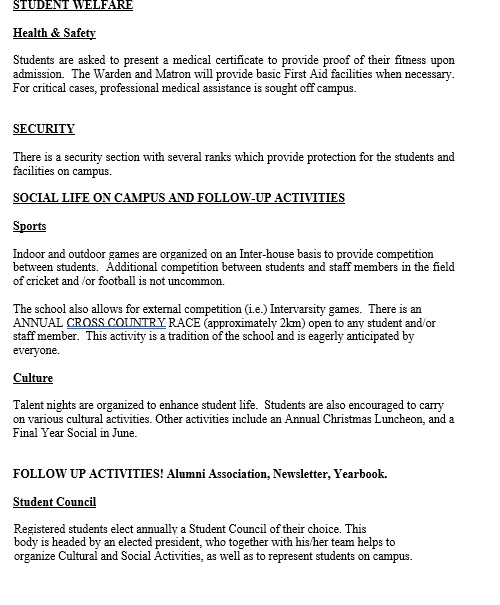 PRIZES AND AWARDS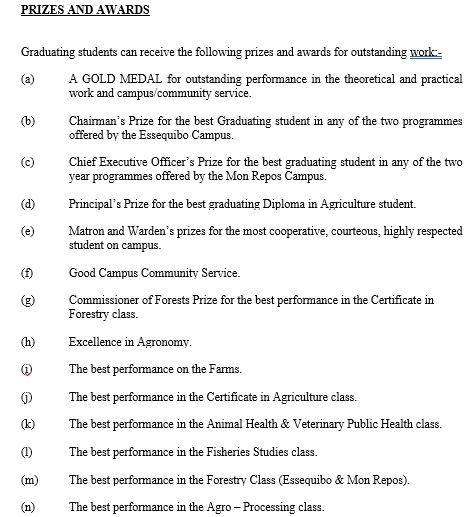 CAMPUS FACILITIES
CAMPUS FACILITIES
The campus provides:-
A library with over 5,000 volumes.
A reading room with television facilities.
A waiting room for visitors.
A common room for female students.
A Cafeteria.
A multi-purpose hall.
Free transportation by mini-bus for sports, culture, social and educational activities approved by the administration.
Crop Museum and crops and animal farms to provide the thrills, pleasure and experience of practical Agriculture and a Agro Processing Unit to preserve and process foods.
A WARDEN and MATRON to attend to student's welfare and promote healthy, social living.
Dormitory and communal laundry facilities.
Internet, telephone, fax, photocopy facilities.
Opportunities for indoor and outdoor games, house and intervarsity competitions.
Computer room.
Animal clinic.
An excellent once in a lifetime opportunity for interaction between youth and adults of various nationalities, race, religion, cultures and socio-economic background.
DISCIPLINE